Monday, April 21st, 2014
Hi! This one very overdue blog post! Long story short, we bought a house, moved and had no ADSL for a while. I am super happy with the new house and also happy that I have ADSL again. My internet addiction has officially been confirmed.
Anyway, I was lucky to be flown to Jo'burg last month for the Jet Winter Launch 2014. A plane full of fashion folk left Cape Town International Airport. We were transported to Morningside Garden Court Hotel and a few hours later we went to the event which was around the corner. The first thing we saw after entering the venue was the Jet merchandise laid out in different stories. I loved seeing the merchandise like this and agreed with one of the event attendees that it would be nice to see it like that in stores. After we socialized, snacked and chatted to Jet staff the fashion show began. In a nutshell I'd say that I was really impressed by what Jet showcased. I believe that affordable fashion has it's place in anyone's wardrobe and I am glad to see that Jet is offering us some fashion relevant merchandise. I particularity liked the ladies stock. They have some really cute stuff and if they were on sale that day I would definitely have bought a lot. I could definitely see myself wearing a lot of the items to work. The kids were just adorable too!
Blouse and necklace: Mr Price; Skirt: Cotton On;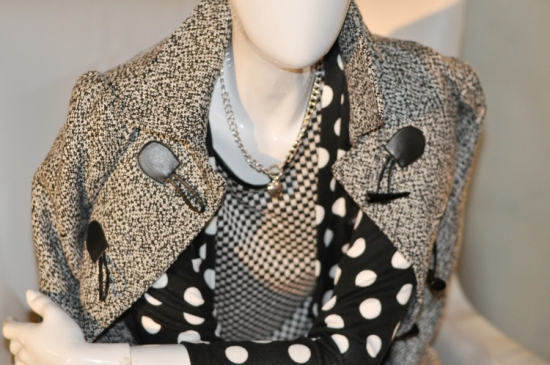 *Pics by me and provided by RedStar Communication