Thursday, March 3rd, 2011
Where does the time go? February went by in a flash. I hope March slows down a bit. I know the days in which I can wear outfits like this are going to become less as March goes by. So, I will try to make the most of it! I really do love wearing a dress and a pair of sandals. I am already thinking of Winter clothing as I am sure most of you are. I'll do a couple of posts about it soon. Anyway, back to the outfit. I wore this on a hot Summer's day and I received a lot of compliments on the bag which I bought at China Town in Sable Square. It's worth the visit I tell you.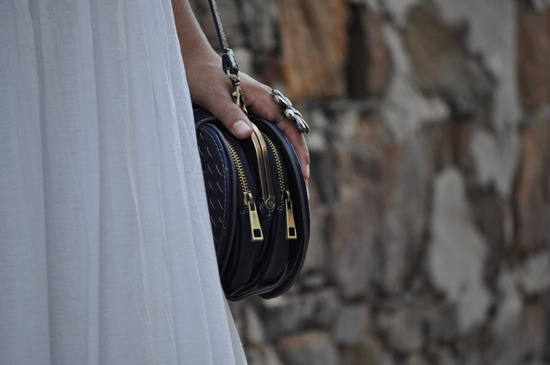 Dress:Vertigo; Sandals; ShoeHQ; Bag:China Town; Rings: YDE and giveaway prize;
I hope everybody enjoys the rest of the week. My best friend is getting married very soon, so you can imagine what I will be doing!