Sunday, November 7th, 2010
Hello everyone! I am back from my holiday in Thailand and I am feeling great! I suppose that's what holidays are meant for, so mission accomplished! My time spent in Thailand was amazing and as cliché as it sounds, I really did have the time of my life.
A friend asked me what was my favourite thing about Thailand was and I told him, "Me being me, it has to be the shopping." Insane right? Although I did enjoy practically everything else we did in Thailand, the shopping was fantastic! Since Bangkok is the best place for shopping in Thailand I would have to say that Bangkok is my favourite thing about Thailand. I've heard it being described as a "mad house", but I really did like that madness. It is quite a hectic, always-on city and I loved it. There is always something to see, something to admire and from where I was staying something to buy. Taxis and tuk tuks(pictured below) speed past and the traffic does not stop.
In Bangkok we shopped, visited temples and did some sight seeing, went for massages and experienced some night life. All in all, we were immersed in a culture that was very different from ours. We soon discovered that Thai people are extremely sweet, friendly and humble. They radiate an air of positivity that makes it impossible for you not to be happy while in Thailand. Sounds awesome right? It is.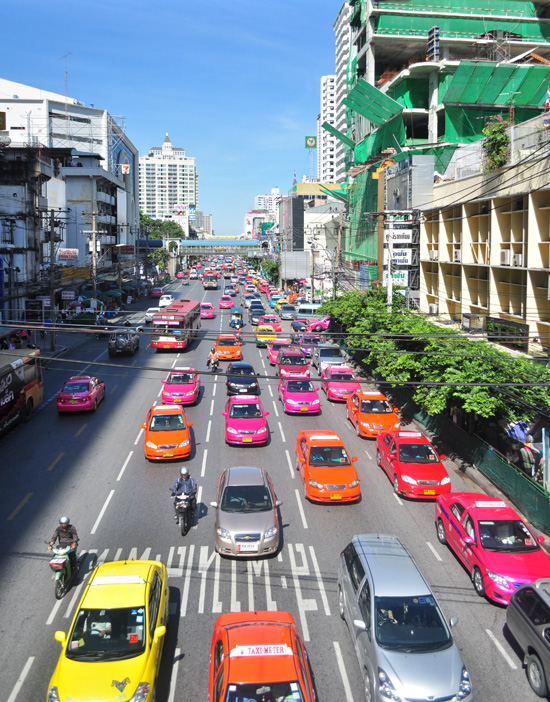 I will be doing a series of Thailand posts and next up is: A review of shopping in Thailand…